Buy snus from our factory in Sweden

Fast delivery and low prices
Ce produit du tabac peut nuire à votre santé et crée une dépendance.
Dieses Tabakerzeugnis kann Ihre Gesundheit schädigen und macht abhängig.
Questo prodotto del tabacco può nuocere alla tua salute e provoca dipendenza.
Choose how often you want to receive your order
1/4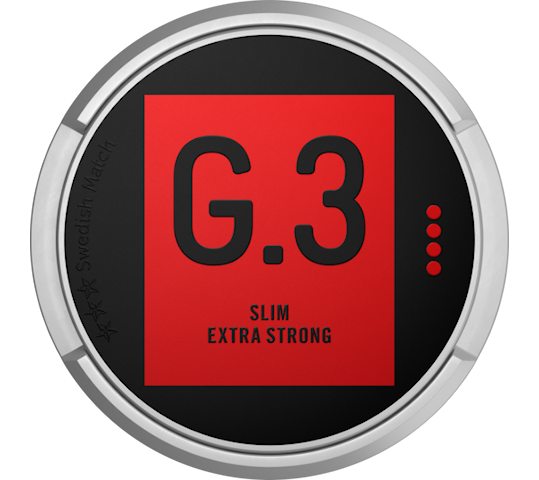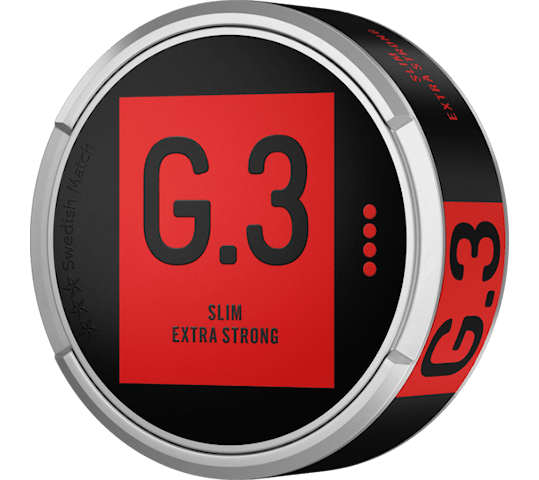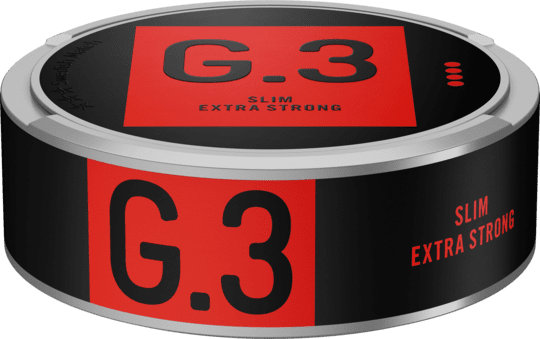 G.3 Slim Portion Extra Strong
Description
A heavy and spicy tobacco taste with notes of bergamot and oak, along with hints of tea and leather. A long and narrow full sized pouch which has a moistened surface for a quick release of flavour.
Facts
Taste
Tobacco with notes of citrus/fruits
Ingredients
Ingredients: tobacco (contains nicotine), water, pH adjuster (sodium carbonate), salt, humectant (propylene glycol), natural and artificial flavors including artificial smoke flavor.