Buy snus from our factory in Sweden

Fast delivery and low prices
Choose how often you want to receive your order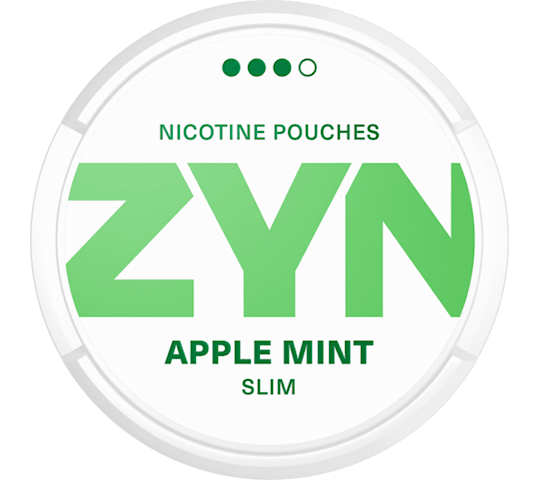 ZYN Apple Mint Slim Strong
Description
A mellow and spicy character with distinct notes of spearmint and green apple along with hints of vanilla and cocos.
A long and narrow all white pouch with an optimized fit that has a dry surface with a moist content for low salivation and a long lasting release of flavour.
Facts
Taste
Mint/Eucalyptus, Fruit & Berries
Ingredients
Ingredients: water, filler (microcrystalline cellulose), plant fibers, humectant (glycerin), pH adjusters (sodium carbonate, calcium chloride), salt, natural and artificial flavors, nicotine, emulsifier, artificial sweetener (acesulfame K).